Reed.co.uk
Love Mondays Again
With so many jobs on offer with Reed.co.uk, falling in love with Monday has never been easier.
We wanted to express this idea simply and boldly - so we made Monday out of pomeranians.
The fluffy little fellas appeared across London and Manchester in OOH, digital, London buses and social throughout Autumn 2021. They puppies were such a success, Reed brought them back for a second round in 2022.
The juries loved them too, winning the
Communication Arts Typography Awards 2021.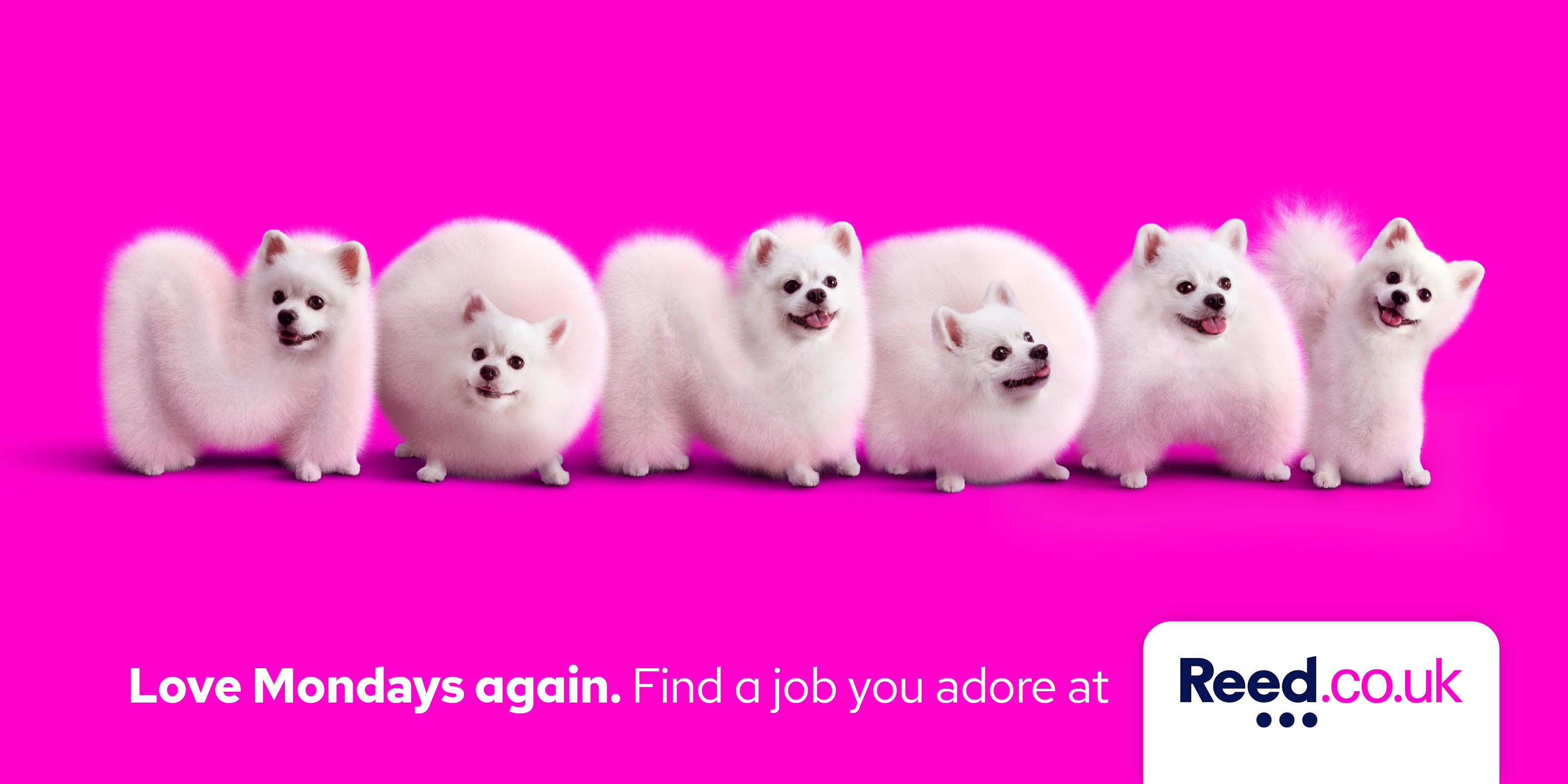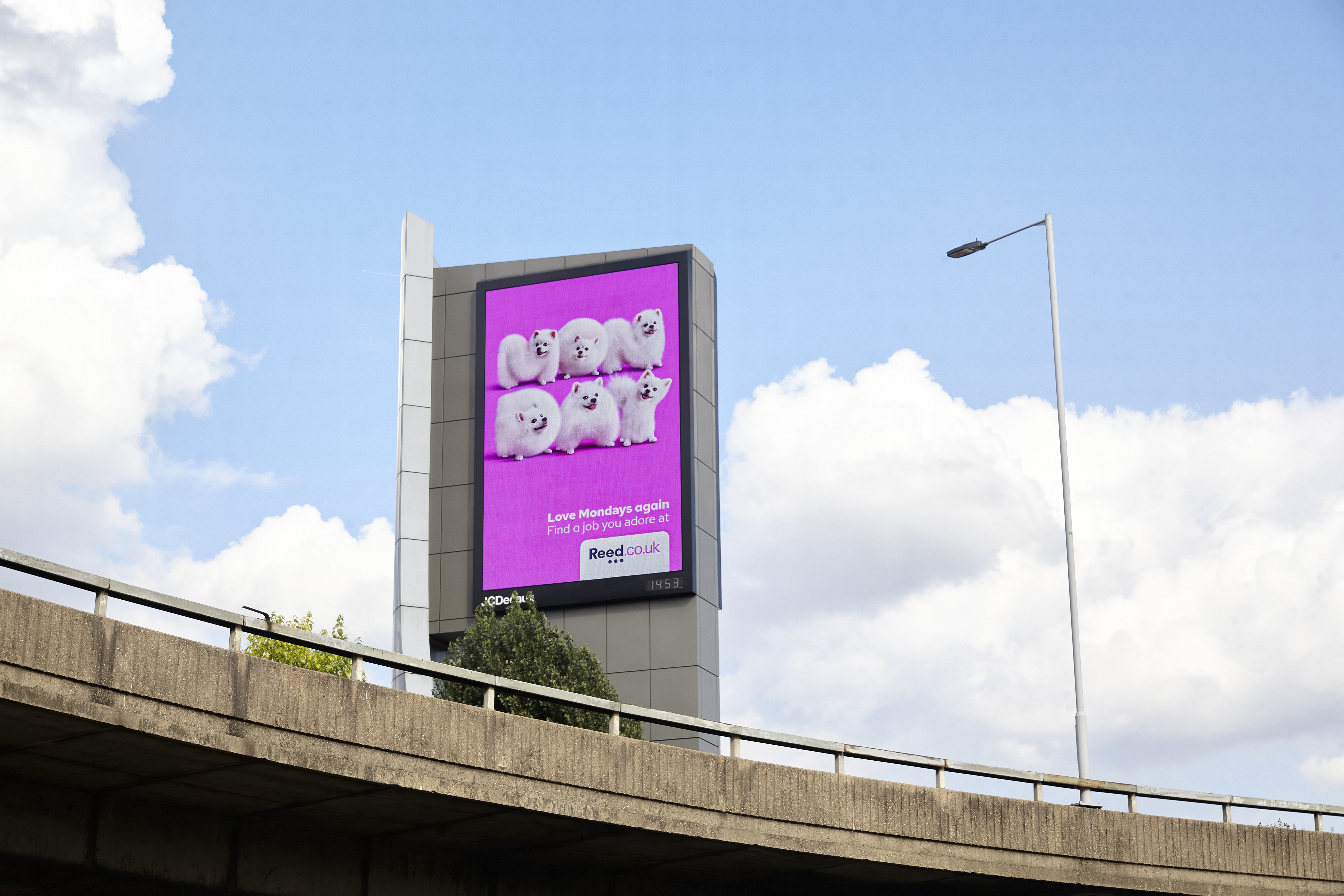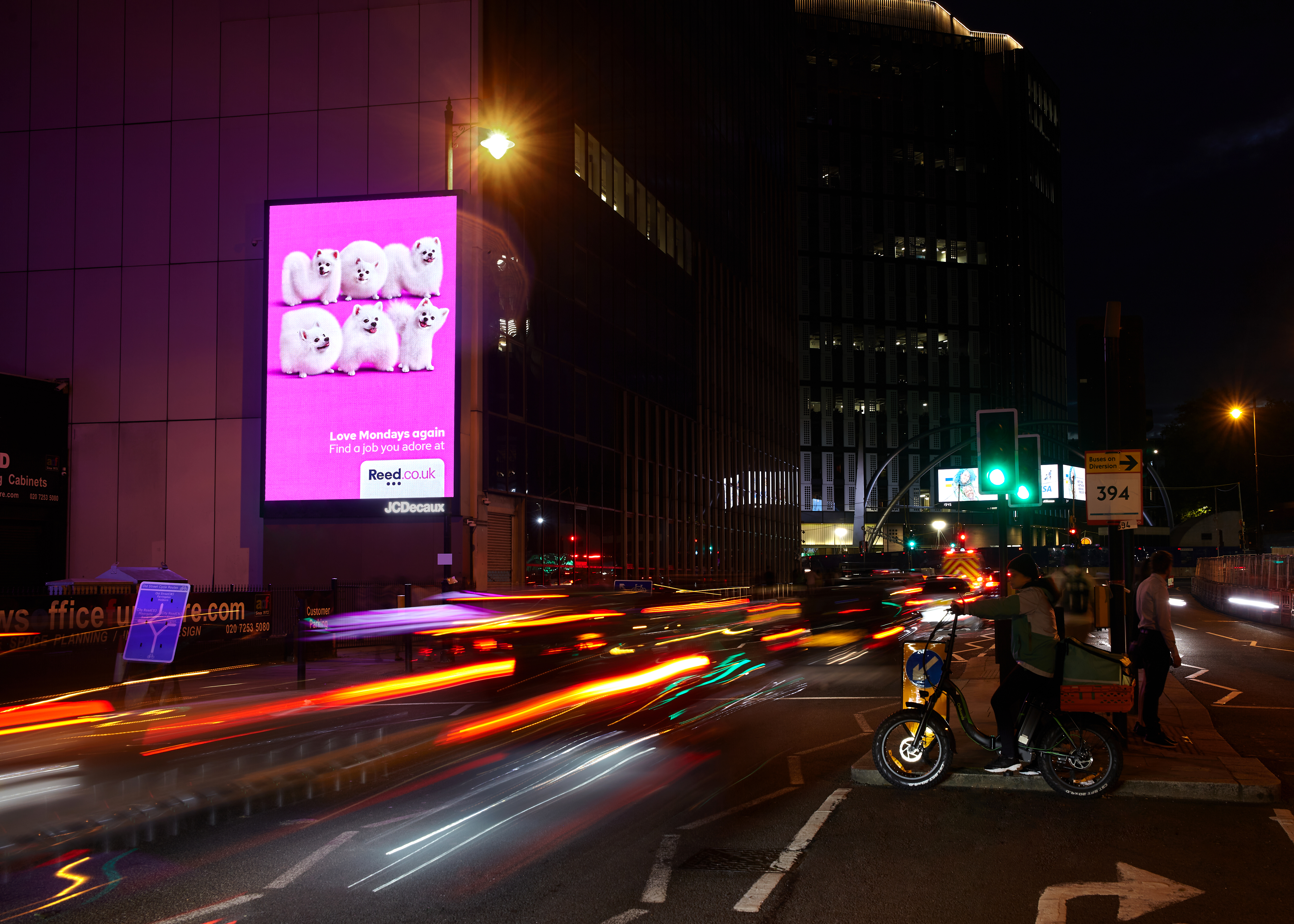 Agency: Isobel
Creative Directors: Ben Stump & Simon Findlater
Account Manager: Max Robinson
Creatives: Tom Snell, Dylan Hartigan, Tom Dyson & Lance Boreham
Typographers: Sean Freeman & Eve Steban