Change The Lineup
With 4 in 5 women experiencing sexual harrassment
on nights out, we're demanding a change.

Pasted in the nightlife districts of Shoreditch and Farringdon,
Change The Lineup is a rave-style poster campaign
designed to remind party-goers of how commonplace harrassment is, and to prompt clubbers to change their behaviours.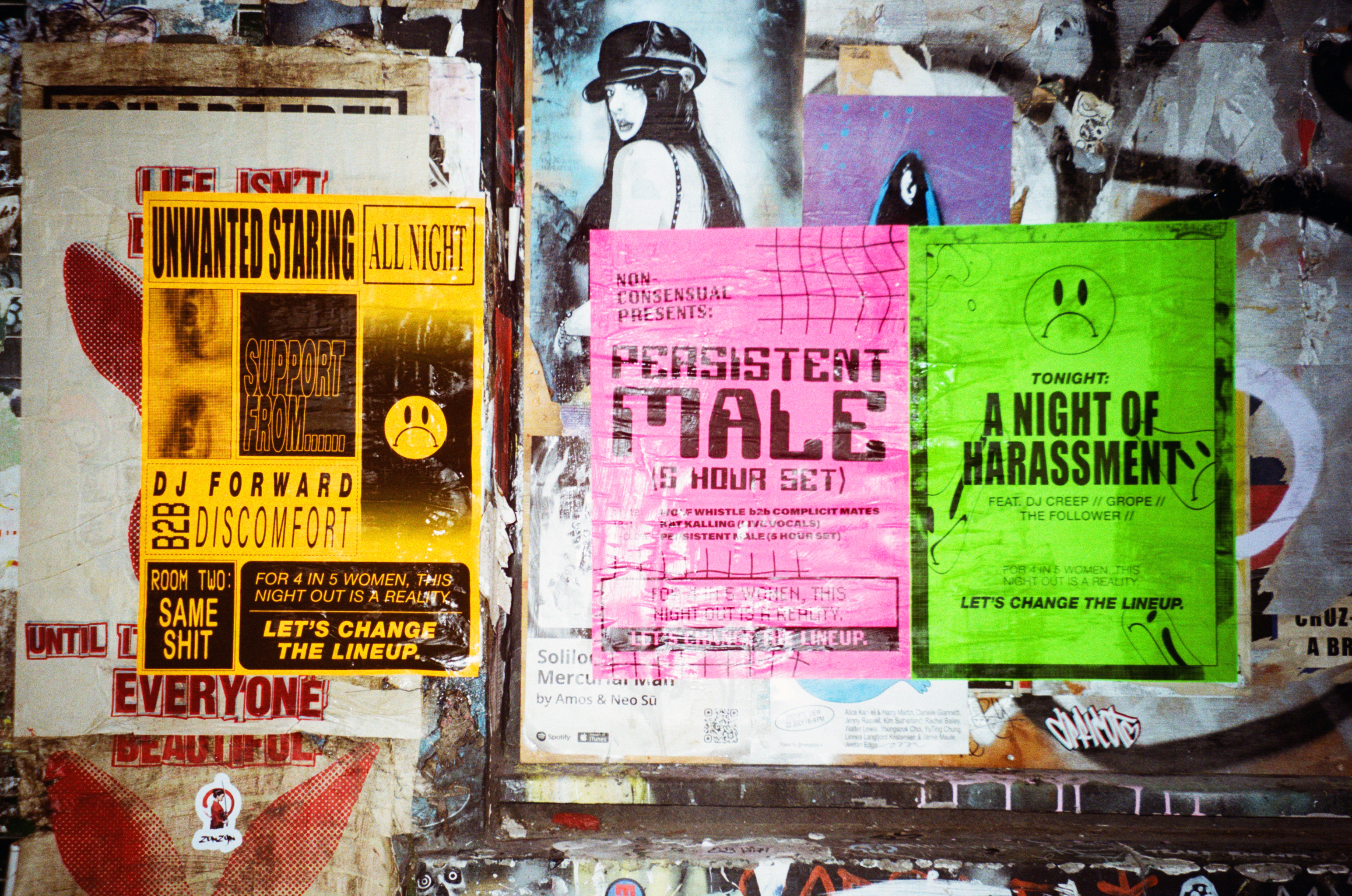 With further backing from a brand or student unions, we'd aim to hand out Change the Lineup
merchandise packs at freshers fairs and University events, with stickers, flyers and support
services (click and drag the items to explore).