Change The Lineup
4 in 5 women experience sexual harassment on nights out.

Change The Lineup is a personal project we started in early 2020, with the aim of talking directly to males, and making a statement against sexual harrassment, right in time for the official reopening of nightclubs post-covid.

We reached out to clubs to use our posters inside their venues, but with no luck. So we did it ourselves. We conceptualised, designed, printed, fly-posted and photographed the project ourselves, targeting busy nightlife areas such as Shoreditch and Farringdon.

The results? A powerful conversation about harassment was ignited online, with popular news, culture and music outlets, as well as world-renowned DJs sharing our posters.
Click below to read.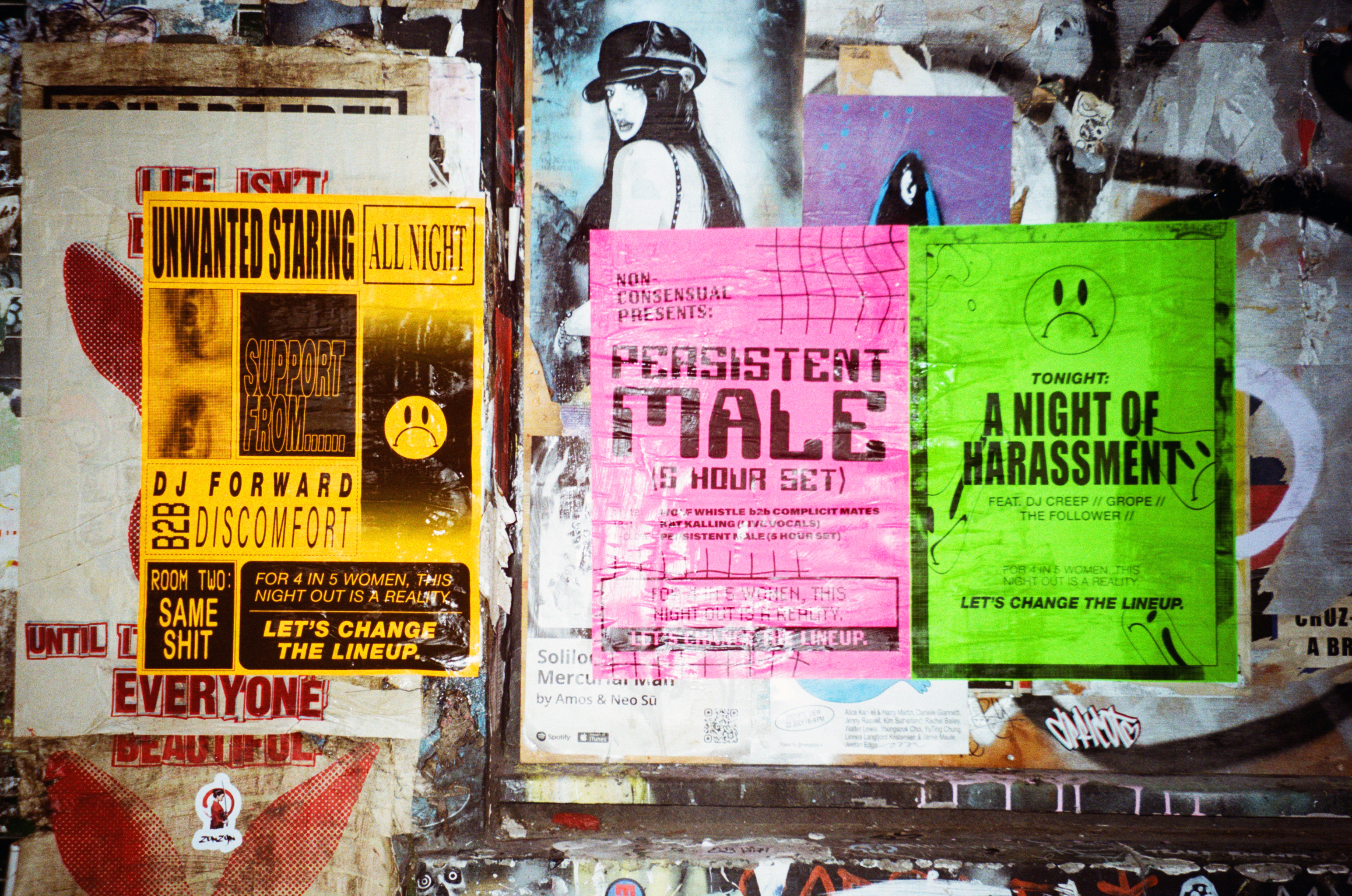 With further backing from a brand or student unions, we'd aim to hand out Change the Lineup
merchandise packs at freshers fairs and University events, with stickers, flyers and support
services (click and drag the items to explore).