Wizz Air
Less Carbon Per Passenger

Wizz Air has the lowest carbon emissions per passenger in Europe.
So if you're going to fly, fly with Wizz.
We'd advertise on booking sites:
Once you arrive at the airport, follow the tiny carbon footprints to the check-in desk:
For your hand luggage, you'll get a giant Wizz tag, so everyone can see how good you're being.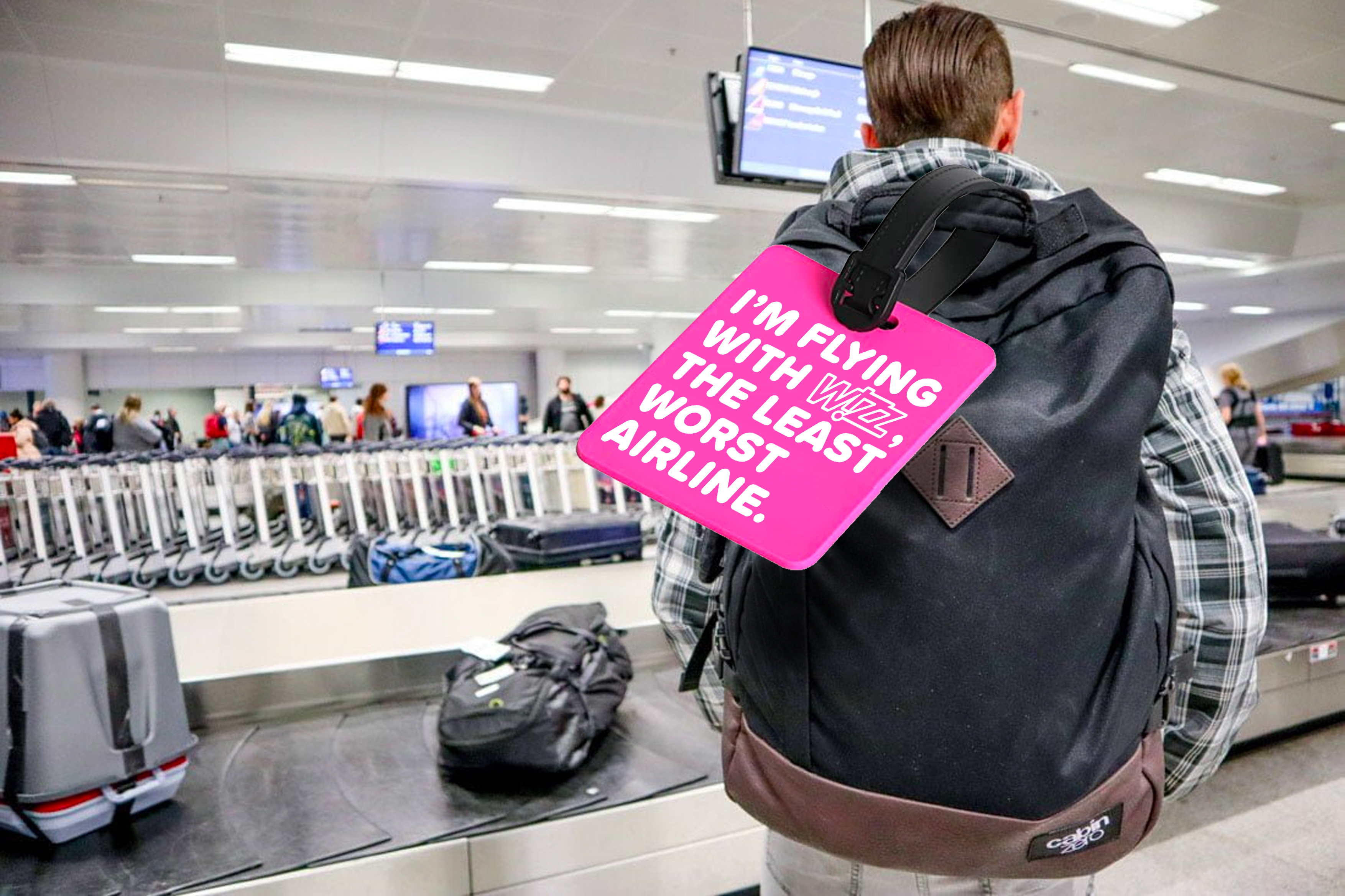 Radio: