Watford Ad Course
Tour d'Agence
Every year, the Watford Ad Course spend 12 weeks touring the creative agencies of London.
We conceptualised the idea of linking the agency tour to Le Tour De France, and created a visual identity to match.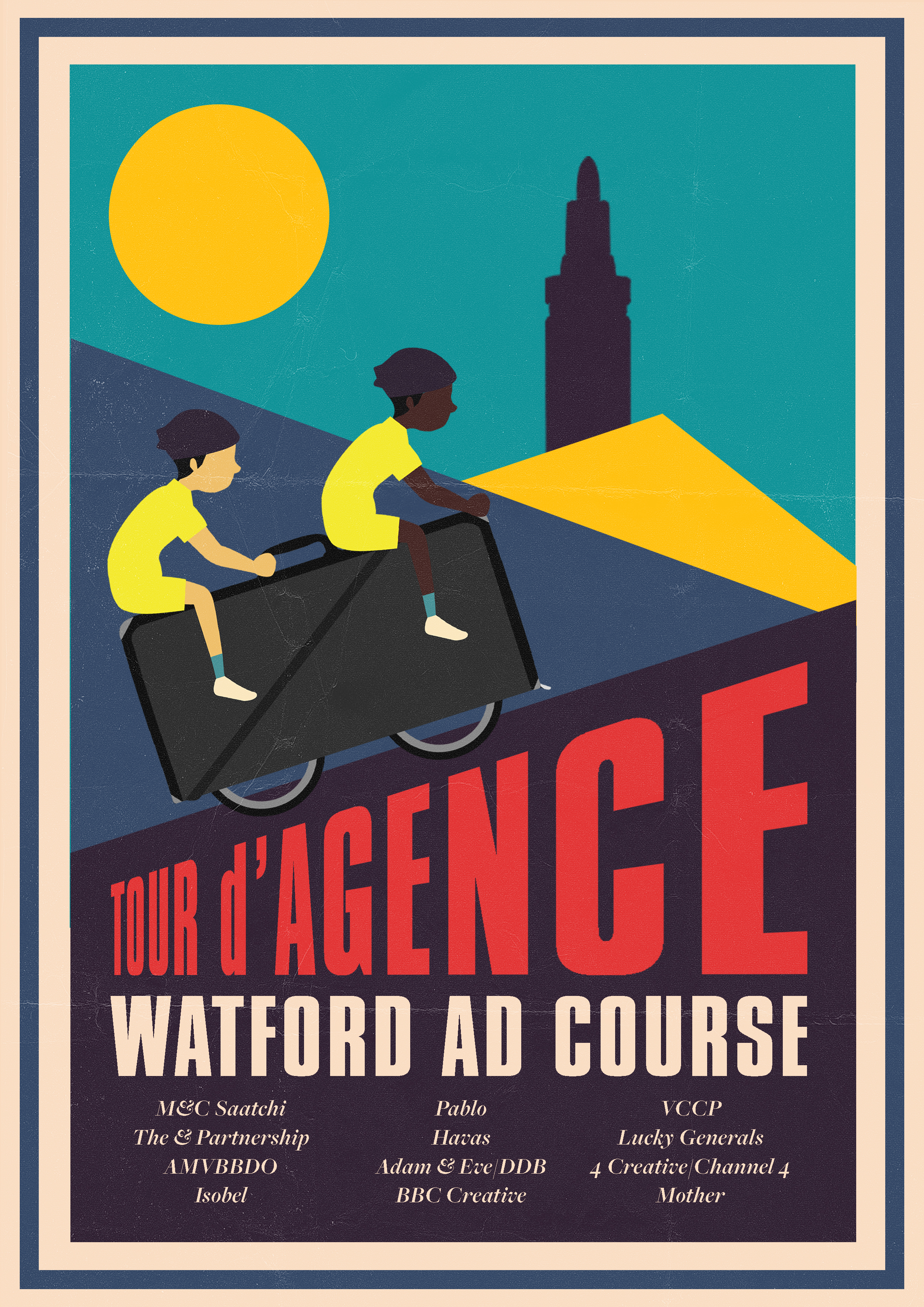 We also created the tour's Yellow Jersey, to be worn by each week's Campaign of the Week winning team.